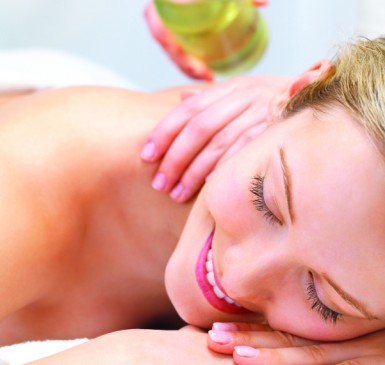 Welcome to Organica Day Spa for all your beauty, massage & day spa treatments, spa packages sunshine beach has with a wide variety of organic & medi spa treatments  & Spa Treatments Sunshine beach
Organica Day Spa offer many different massages including remedial, swedish, deep tissue, kahuna, pregnancy, hot stone, ayurvedic, lymphatic, reflexology, reiki healing, spa packages , spa treatments & couples spa deals  sunshine beach   .
Our beauty therapy treatments including fat & cellulite treatments, stretch mark & skin tightening  treatments  sunshine beach,  brazilian waxing, pedicures, manicures, body wraps, Infrared Detox Sauna , IPL Hair removal Organic or advanced facials include HIFU, Biolift, RF, IPL, Led, Skin Needling, Micro , Oxygen & Peels.
We are 10 minutes south of Noosa and 5 min north of Coolum Beach at peregian beach on the sunshine coast. beauty therapy sunshine beach

Massage Sunshine Coast
At Organica Day Spa, we provide a wide range of Massages services to suit a variety of needs. Located just ten minutes south of Noosa and five minutes north of Coolum Beach on the Sunshine Coast, come and enjoy the most calming massages sunshine beach has to offer.
Deep Tissue Massage sunshine beach
This specialist technique focuses on realigning muscles and connective tissues at a deeper level than the surface skin layers. If you're experiencing chronic pain or music spasms, this type of massage will help to relieve pain and restore normal movement over time. For the best deep tissue massage caloundra sunshine coast has to offer to relieve pain & muscle spasm.
Remedial Massage sunshine beach
This manual therapy is designed to activate and provide healing to the muscular-skeletal system. The treatment is tailored to address the special requirements, pain and goals of each patient. For the best remedial massage caloundra sunshine coast has to offer.
Kahuna Massages sunshine beach
This treatment is designed to smooth out aches and pains, release muscular tension and establish an overall feeling of well-being. It also relieves stress while helping to quiet the mind.
Swedish Massage sunshine beach
Swedish massage is the best-known type of bodywork performed today, one of the primary goals of the Swedish massage technique is to relax the entire body. This is accomplished by massaging the muscles with long gliding strokes in the direction of blood returning to the heart. But Swedish massage is a more gentle massage.

Aromatherapy Massage sunshine beach
Aromatherapy Massage sunshine coast is a soft, med or firm pressure using oils for their therapeutic & healing properties. An aromatherapy massage re balances your physical & emotional well being, calming & re balancing your nervous system, stimulating blood circulation & lymphatic system which helps eliminate toxins.

Ayurvedic Massage sunshine beach   
Organica Day Spa has the best Ayurvedic massage sunshine has to offer using either kalpha, pita or vata oils depending on what your needs are for your treatment & incorporating different massage techniques. If you would like to have a read below & let us know when you come in for your massage which oil you would prefer with firm or soft pressure. 

Hot Stone Massages sunshine beach
This treatment is designed to warm the muscles with warm soothing hot stones to melt away aches and pains, release muscular tension and establish an overall feeling of well-being. It also relieves stress while helping to quiet the mind. For the best hot stone massage noosa sunshine coast has to offer.
Pregnancy Massages sunshine beach
Pregnancy massage is a gentle to firm flowing massage while calming & soothing mother & child. Massage stimulates blood circulation, lymphatic circulation to release toxins, calms nervous system. Carrying a baby inside you changes your center of gravity and puts a lot of stress on your back, neck, abdominal muscles, and shoulders. For the best pregnancy massage noosa sunshine coast has to offer with comfort to lay face down & completely relax.

Ayurvedic Clay Massages sunshine beach
Ayurvedic Clay Massage is a relaxing massage with ayurvedic medicated oils & beautiful healing clays to rejuvenate your body & is a skin treatment for your skin. This is a skin treatment as well as a massage & healing treatment relaxing your muscles, mind, body & soul. Including scalp & foot massage & full body salt scrub to remove dry skin & finished with hot towels. For the best massage noosa sunshine coast has to offer.

Ayurvedic Chakra Massage sunshine beach
Ayurvedic Chakra Massage with Ayurvedic  medicated oils to massage to relax muscle tension & to re balance & calm your energy system. The medicated oils help to re balance your bodies systems, calm sooth & relax your body, and then we finished your massage with a chakra healing treatment to clear your energy centers, balance your mind, emotions, body & soul

Lymphatic Drainage Massage sunshine beach 
Lymphatic Drainage is recommended for improving cellulite by moving toxins out of the tissues & through your lymphatic system, reducing swelling, fluid retention & lymphedema, great for per surgery, post surgery, after cancer or lymph nodes removed.

Reflexology sunshine beach  
Reflexology  is a foot massage treatment that uses pressure on the "reflex" areas on the feet and hands that correspond to specific organs, through energetic pathways, glands, and other parts of the body. The pressure sends signals that balance the nervous system or release chemicals such as endorphins that reduce pain and stress.

Reiki Healing Treatments sunshine beach
With your reiki treatment you will receive 4 reiki symbols that are placed through your crown chakra & or over your body to release blocked energy in your physical, emotional, mental or spiritual body's. You are fully clothed while receiving your treatment it is not a massage, it is a energy healing treatment.
Bars access healing also available. with bars treatments you have 32 points on your head that relate to different issues we can clear & change. If you need change this is the treatment for you.
Beauty Treatments sunshine beach
Organica Day Spa offers a wide range of Beauty Treatments sunshine beach to rejuvenate all parts of the body. Choose from facials, body treatments, manicures, pedicures, waxing for men & women, lash & brow tint, teeth whitening, body wraps, makeup, spray tans, ear candling, spa packages
Facials sunshine beach
Organica Day Spa offers one of the best organic and advanced skin care facials using organic & active cosmoceutical ingredients that cater to all types of skin problems. Our advanced skin treatments facials include microdermabrasion,
Bio lift sunshine beach firms lifts & tightens face muscles & skin
Rf skin tightening sunshine beach tightens skin increases collagen 
Hifu sunshine beach tightens skin increases collagen 
Led sunshine beach reduces acne, capillaries, sun damage, rosacea, burns, oil, pore size
IPL skin rejuvenation sunshine beach reduces acne, pigmentation, capillaries, pigmentation
Oxygen facials sunshine beach burns, calms redness, acne, hydrating.
Skin needling sunshine beach wrinkles, scars, increases collagen
Peels sunshine beach includes enzyme peel, glycolic peel, lactic peel, salicylic peel, herbal peel, jessner peel, tca peel.

Beauty Treatments sunshine beach
Facials sunshine beach

Organic or Cosmoceutical Facials   
1/2 hr Mini Organic Facial 
Double cleanse, facial scrub, mask, serum , moisturiser organic products.

1 hr Organic Facial 
Double cleanse, facial scrub, mask, serum , moisturiser & includes face, neck, shoulder, scalp, arm, hand, leg & foot massage.

1/2 hr Mini Cosmoceutical Facial
Double cleanse, microdermabrasion, mask, serum , moisturiser  AHA, Anti aging,Vitamin C, Acne, Redness calm products

1 hr Cosmoceutical Facial
AHA , Anti aging, Collagen, Vitamin C , Reduce Redness, Acne 
Cleanse, microdermabrasion or peel, mask, serum ,  moisturiser, face, neck, shoulder, scalp, hand & foot massage

90 min Signature Facial 
Includes 1/2 hr back massage + 1 hr Organic foot pamper with peppermint  softening wash, scrub , mask, moisturiser  & massage. 

2 hr Soul & Spa Organic Facial 
1/2 hr  back massage + 1/2 hr  reiki healing + foot scrub, mask & moisturiser + 1hr Collagen, Anti – aging, Brightening, Sensitive, AHA, Oily skin
Organic Facials & Beauty Salons Caloundra.

Mini Advanced Skin Treatment Facials & beauty therapy Caloundra 
RF Skin tightening 1/2 hr  Cleanse, Rf skin tightening treatment. moisturiser 
Bio Face Lift 1/2 hr  Cleanse, Bio Face lift treatment, moisturiser 
Acne or Calming Facial 1/2 hr  Cleanse + 20 min led acne, sun damage, redness + oxygen,  moisturiser.

Advanced Skin Treatment Facials & Beauty Treatments sunshine beach

Skin Needling Facial sunshine beach 
for acne scars 60 min 
Double cleanse, Microdermabrasion, Skin needling + Led

Acne Scar Facial   1 hr  
Double cleanse, Microdermabrasion, Acne IPL & Led treatment

Acne & Healing or Plumping & Calming Facial 1 hr 
Double cleanse, Enzyme exfoliation+ Oxygen Treatment +Led Treatment

Deep Pore Facial 1 hr 
Double cleanse, Microdermabrasion, Ferment enzyme + Led treatment

Oxygen Facial  1hr 
Double cleanse, Microdermabrasion, Oxygen Treatment infuses serums using pure vitamin C, E, A & minerals Oxygen 

Led Treatment only 30 min 

Led Facial 1 hr 
Double cleanse, Microdermabrasion or Enzyme exfoliation, Mask, serum, moisturiser, 40 min Led

Capillary Facial  1 hr 
Double cleanse, Enzyme exfoliation + IPL face only +Led Treatment

Pigmentation Facial  1 hr 
Double Cleanse,Microdermabrasion, IPL face only & Led treatment

RF Face Lift Facial  1 hr 
Double Cleanse, Microdermabrasion + Bio Lift + RF face lift & skin tightening treatment eliminating lines, creases, and wrinkles. lifts jowls, eyes, neck & cheeks.  RF Skin Tightening * BIO Face Lift 

Sun Damage Face Lift Facial 1hr 
Double Cleanse, Microdermabrasion , Bio Lift + RF Skin Tightening reduces lines & wrinkles, firms, lifts & tightens skin + Led sun damage

Wrinkles * Face Lift * Pigmentation Facial 1hr 
Double Cleanse, Microdermabrasion + RF Skin Tightening  & face lifting treatment, Derma roller + Led

HIFU Facial 1 hr 
Double Cleanse, Microdermabrasion, HIFU treatment for face & neck +LED to reduce sun damage, brown  age spots  HIFU Lift 

Skin Needling Facial 60 min 
Double Cleanse, Microdermabrasion . Derma roller+ LED  Skin Needling 

IPL Skin Treatment  only    
Face only $100 * Neck $100 * Decollete 
To treat acne, capillaries, spider veins, redness, sun damage. You must come in with cleansed, clean skin no makeup.  IPL Skin Treatments 

Enzyme Peels 
Lemon Peel 
We use a lemon ferment peel to break down & digest dead skin cells, lightens pigmentation & spots improving your skins texture.

Pumpkin Peel  
We use a pumpkin peel to break down & digest dead skin cells & improving your skins texture for aged skin & beauty therapy Caloundra 

Ferment Peel 
The ferment peel breaks down & digests dead skin cells & removing the congestion in acne, pimples, reduces excess oil in skin improving large pores & improving your skins texture. Ferment peel & beauty therapy sunshine beach

Photo Enzyme Peel 
The photo enzyme peel breaks down & digests dead skin cells & gently removes & improving your skins texture for sensitive skin. beauty therapy sunshine beach

Peels 
Glycolic Peel 1/2 hr
Helps to smooth wrinkles, fine lines, increases collagen, elastin, improves the texture & clarity of your skin, precancerous cells.

Fusion Peel 
Fusion peel combines glycolic acid, lactic acid, salicylic acid, papaya enzymes, pineapple enzymes, pumpkin enzymes & ascorbic acid to reduce discoloration & pigmentation, fine lines, increases collagen & elastin, improves texture, softens dry skin, pore size, pimples, minimal irrational & down time. AHA Peel & beauty therapy sunshine beach

Salycilic Peel 
Reduces Acne, pimples, pore size & oily skin beauty therapy & salicylic peel sunshine beach

Lactic Peel 
For pigmentation, hydration, fine line beauty therapy lactic peel sunshine beach

Jessner Peel 
(This is a strong peel 5 days down time)Best treatment for cystic acne, pimples to totally kill infection, reduce large pores, wrinkles, age spots & sun damage. Jessner peel & beauty therapy sunshine beach

TCA Deep Scar Peel 
(This is a strong deep peeling 5 days or more down time)  
Best treatment for hyper pigmentation, deep acne scars, unwanted freckles, birthmarks. Very strong peel.
______________________________________________________________________________

Manicures & Beauty treatments sunshine beach

File & Polish 1/2 hr 
Nail clean, file & buff, cuticle treatment & trim, peppermint hand wash, moisturiser, polish & beauty treatments sunshine beach 

Hand Repair 1hr 
Nail clean, file & buff, cuticle treatment & trim, peppermint hand wash, scrub, mask, hot towels & moisturiser, hand massage.

Deluxe Manicure 1hr 
no removal shellac or gel polish  read more
Nail file & buff, cuticle treatment & trim, peppermint scrub, mask, hot towels, moisturiser, hand & forearm massage and coloured polish
Manicure & Beauty salons sunshine beach
______________________________________________________________________________
Pedicures & Beauty Treatments sunshine beach

Deluxe Pedicures 1hr 
Toe nails cut, filed & buffed, cuticle treatment & trim, callous removed with pedi paddle, peppermint wash, scrub, mask, moisturiser, foot massage, regular polish. Pedicures & beauty therapy sunshine beach

Sole Repair 1 hr 
Nail file, foot buff with pedi paddle to remove callous & cracked heals, peppermint foot wash, peppermint foot scrub, peppermint hydrating foot mask, moisturiser & moisturiser, calf & foot massage – (no polish )foot treatments & beauty therapy sunshine beach 

30 min Sole Repair + 30min Reflexology 1hr 
Remove callous & cracked heals, peppermint foot wash, scrub, mask moisturiser + reflexology foot massage treatment.
add ionic detox foot spa  Foot Treatments & Beauty Salons sunshine beach
______________________________________________________________________________

Waxing & Beauty Treatments sunshine beach 
Region
Cost
Women  *  Men's
Brow Tidy
 
Brow Reshape
 
Lip
 
Chin
 
Sides of Face
 
Back Neck
 
Underarm
 
Very Basic Bikini
 
G-String or Extended Bikini
 
Brazilian 
 
Half Arm
 
Upper Arm
 
Full Arm & hand
 
Lower Half Leg & knee
 
Three Quarter Leg
 
Upper Half Leg
 
Full Leg
 
Bottock
 
Stomach or chest or shoulders
 
Men's Full Back or Full front
 
Snail Trail
 
Last Tint
 
Brow Tint
 

_____________________________________________________________________________
Body Wraps & Beauty Treatments sunshine beach
Inch Loss Wrap Only 90 min 
Inch Loss Body Wrap starts with your measurements & then we wrap you in bandages. You will be bandaged from shoulders to ankles for 45 mins. You can either add a facial or reflexology to your wrap or just catch up on some sleep. Finishing we unwrap & remeasured you at the end of your wrap to see your amazing results.You may want to add some pampering treatments to this wrap so choose from.

Organic Mud Wrap 1 hr
Includes Sea salt Body Scrub * Seaweed Wrap * 1/2 hr Mini Facial 

Mud Wrap is a stimulating wrap reduces arthritis, tissue inflammation, speeding recovery from sports injuries, increasing blood circulation, releasing muscle spasms, emotions, tired, fatigued aching muscles & is great for acne, eczema, psoriasis and skin aging this is a stimulating, deeply detoxing and totally relaxing treatment. Reducing arthritis, tissue inflammation, speeding recovery from sports injuries, increasing blood circulation, releasing muscle spasms, emotions, tired, fatigued aching muscles & is great for acne, eczema, psoriasis and skin aging.  Mud wrap, day spa sunshine beach 

Organic Seaweed Wrap 1 hr
Includes Sea salt Body Scrub * Seaweed Wrap * 1/2 hr Mini Facial 

Our therapeutic Seaweed powder is attributed to the high concentration of Iodine that occurs naturally in Sea Water and in Seaweed. All the essential organic minerals including all know trace elements in balanced proportions.*14 Vitamins *16 Amino acids *The phyto hormones * carbohydrates *Up to 10% organic chelators. *Rich, stable source of iodine.
Seaweed Body wrap, beauty treatments sunshine coast, day spa sunshine beach

Detox Wrap only 1 hr 
Detox wrap + full body salt scrub + 1/2 hr Reflexology

Detox Wrap  is great for detoxing & reducing residue from drugs, chemicals, great after chemotherapy reducing radiation, pesticides, heavy metals, pollutants, insecticides, pesticides, vaccination poisons, industrial pollution, chemical warfare,  food additives, chlorine, nickel, lead, mercury, smoking, tar, hexadecane, hydrogen cyanide, nicotine, arsenic, aluminium found in aluminium cans (cola drinks), cookware, aluminium foil, antacids, automotive exhaust, can aid digestive problems, rid parasites in the body, reduce depression from removing toxins. Detox wraps, beauty treatments sunshine coast, day spa sunshine beach

______________________________________________________________________________

Teeth Whitening 
The whitening gel is usually carbamide peroxide that breaks down into oxygen molecules. These molecules go into the tiny pores of the enamel and dentin and break up the stains that block out the light. More light passes through the teeth and makes them look lighter as the stains are broken into smaller and smaller pieces. Stains that are accumulated over time that are yellow to slightly brown produce the best results. Teeth that are dark brown to blue-grey are the most difficult to whiten because the stain is deeply embedded in the structure of the tooth. These types of stains are usually caused by medications taken during the development of the teeth such as tetracycline and can take a minimum of three – six treatments for complete results. Teeth whitening & beauty treatments sunshine beach
______________________________________________________________________________

Fat  & Cellulite Treatments  * Skin Tightening & Stretch Marks sunshine beach
Fat Cavitation Instant results loose cms straight away.
Fat Reduction, inch loss, cellulite reduction & reshape your body with our fat cavitation. Fat cavitation enables your body's metabolism to braking down fat more effectively. You can have this treatment every 3 days
Read more Beauty treatments sunshine beach sunshine coast fat & cellulite treatments.

RF Bipolar & Vacuum technology 
RF bipolar & vacuum is great for Cellulite Treatment, Skin Tightening Treatment & Lymphatic Drainage Treatments, regenerates collagen & elastin by strengthening skin. 
RF bipolar & vacuum technology is great before during or after weight loss to reduce fat, cellulite, tightens skin, drains toxins & excess fluid from the body. Skin tightening, beauty treatments & day spa sunshine beach 

RF Multi-Polar Radio Frequency Lipolysis & beauty treatments marcoola
RF Multi-Polar Radio Frequency Lipolysis is great for Skin Tightening, Reducing Stretch Marks and Cellulite, regenerates collagen & elastin by strengthening skin. Can be done every 3 days. Skin tightening & all beauty treatments sunshine beach
_____________________________________________________________________________
Ear candling originated in the ancient culture of the Hopi Indians in America.   Ear candling is deeply relaxing for all of your senses and very calming for your mind,   It is beneficial for improving lack of hearing and mild deafness by clearing old hardening wax from your ear canal in a gentle and pain free manner.  Clinical studies have shown that ear candling helps improve the conditions of tinnitus, vertico, sinus congestion and headaches. Ear candling & beauty treatments sunshine beach 

IPL Permanent Hair Removal sunshine beach

Day Spa Packages & Massage sunshine beach
https://www.organicadayspa.com.au/service/spa-packages/

Couples Day Spa Packages Sunshine Beach
https://www.organicadayspa.com.au/service/couples-spa-package-deals/

Couples Spa Packages Deals for the best spa treatments sunshine coast has to offer & Day Spa Packages Sunshine Beach.

Specials & Day Spa Packages Sunshine Beach
https://www.organicadayspa.com.au/service/specials/
Infrared Sauna spa treatments sunshine beach from $35   https://www.organicadayspa.com.au/service/infrared-detox-sauna/

Herbal Spa Bath Treatments $60 Beauty Day Spa sunshine beach 
Mud, seaweed , detox baths with spa packages sunshine beach https://www.organicadayspa.com.au/service/herbal-spa-bath-treatments/

Ionic Detox Foot Spa & Beauty Treatments sunshine beach $45
https://www.organicadayspa.com.au/service/ionic-detox-foot-spa-treatments/

Organica Day Spa 1-8 Grebe st peregian beach, sunshine coast.
For all your Beauty treatments sunshine beach, Day Spa Packages Sunshine Beach & Day Spa sunshine beach