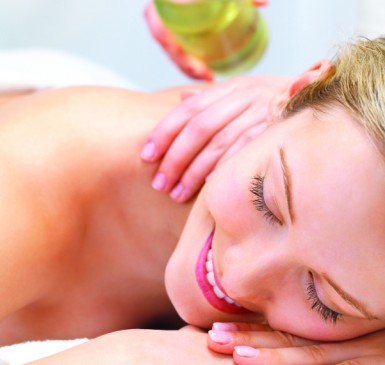 Welcome to Organica Day Spa Peregian Beach on the sunshine coast has to offer!  Are you looking for the perfect place to relax and rejuvenate on the Sunshine Coast? We're a small boutique day spa with over 32 years in business, and provide the best spa packages, couples packages, massage and beauty treatments peregian beach has to offer.
Feeling stressed and need a way to unwind? Here at Organica, you can take advantage of a truly comprehensive range of day spa Noosa services perfect for both your mind and body. These include massages, facials, and many other gorgeous beauty treatments peregian beach residents appreciate. 
Massages Peregian Beach
At Organica Day Spa, we provide a wide range of Massages services to suit a variety of needs. Located just ten minutes south of Noosa and five minutes north of Coolum Beach on the Sunshine Coast, come and enjoy the most calming massages peregian beach has to offer.
Deep Tissue Massages Peregian Beach
Deep Tissue specialize in a technique focusing on realigning muscles and connective tissues at a deeper level than the surface skin layers. If you're experiencing chronic pain or music spasms, this type of massage will help to relieve pain and restore normal movement over time.
Remedial Massage Peregian Beach 
Remedial manual therapy is designed to activate and provide healing to the muscular-skeletal system. The treatment is tailored to address the special requirements, pain and goals of each patient.
Kahuna Massage Peregian Beach
Kahuna treatment is designed to smooth out aches and pains, release muscular tension and establish an overall feeling of well-being. It also relieves stress while helping to quiet the mind.
Want more information about these healing treatments? Check out the long list of massages Organica offers in Peregian Beach and book your appointment today.

Hot Stone Massages Peregian Beach 
This treatment is designed to warm the muscles with warm soothing hot stones to melt away aches and pains, release muscular tension and establish an overall feeling of well-being. It also relieves stress while helping to quiet the mind.
Pregnancy Massages Peregian Beach
Pregnancy massage is a gentle to firm flowing massage while calming & soothing mother & child. Massage stimulates blood circulation, lymphatic circulation to release toxins, calms nervous system. Carrying a baby inside you changes your center of gravity and puts a lot of stress on your back, neck, abdominal muscles, and shoulders. 

Ayurvedic Clay Massages Peregian Beach
Ayurvedic Clay Massage is a relaxing massage with ayurvedic medicated oils & beautiful healing clays to rejuvenate your body & is a skin treatment for your skin. This is a skin treatment as well as a massage & healing treatment relaxing your muscles, mind, body & soul. Including scalp & foot massage & full body salt scrub to remove dry skin & finished with hot towels.

Reiki Healing Treatments Peregian Beach
With your reiki treatment you will receive 4 reiki symbols that are placed through your crown chakra & or over your body to release blocked energy in your physical, emotional, mental or spiritual body's. You are fully clothed while receiving your treatment it is not a massage, it is a energy healing treatment. Bars access healing also available. with bars treatments you have 32 points on your head that relate to different issues we can clear & change. If you need change this is the treatment for you.
Beauty Treatments Peregian Beach
Organica Day Spa offers the widest range of Beauty Treatments Peregian Beach has to offer to rejuvenate all parts of the body. Choose from facials, body treatments, manicures, pedicures, waxing for men & women, lash & brow tint, teeth whitening, body wraps, makeup, spray tans, ear candling, spa packages
Facials Peregian Beach
Organica Day Spa offers one of the best organic facials and advanced skin care facials using organic & active cosmoceutical ingredients that cater to all types of skin problems. Our advanced skin treatments & facials include microdermabrasion, bio lift, Rf skin tightening, hifu, led, IPL skin rejuvenation for acne, pigmentation, capillaries, oxygen facials, skin needling, enzyme peel, glycolic peel, lactic peel, salicylic peel, herbal peel, jessner peel, tca peel.
Fat & Cellulite Treatments Peregian Beach
Organica Day Spa also provide other beauty treatments that target all parts of the body. If you want to reduce stretch marks, fat, cellulite or change the shape of your body . We offer RF skin tightening treatments which is great after you've lost weight or after pregnancy to reduce loose saggy skin or reduce stretch marks. Fat cavitation treatments reduces fat & cellulite treatments and reshape your body into a new you.
Spa & Detox Treatments Peregian Beach
Organica Day Spa also offer different detoxing treatments including infrared detox sauna, ionic detox foot spa, detox bath treatments, detox body wraps, inch loss wrap, lymphatic drainage massage. Couples spa packages coolum.
Couples Spa Package Deals Peregian Beach
Organica Day Spa save up to 40% OFF Couples Spa Packages deals including deep tissue, remedial, kahuna, swedish massage, organic & cosmoceutical facials, mud bath treatments, infrared detox sauna, mud & seaweed wraps, reflexology, ionic detox foot spa. Couples Spa Packages Peregian 

Spa Packages Peregian Beach
Organica day spa packages has one of the largest spa package & wellness package menu's with organic & advanced facial treatments including IPL, Led, lifting, skin tightening, skin needling, HIFU, deep tissue, remedial, pregnancy, kahuna, swedish, ayurvedic massage treatments, reiki, bars healing, spa treatments, fat reducing, detoxing, manicures, pedicures, body wraps, mud bath, infrared sauna. Plus couples spa packages & massage peregian beach.
Ipl Permanent Hair Removal Peregian Beach
If you're tired of waxing, shaving and plucking, then we have good news for you. IPL hair removal is now available at Organica Day Spa at Peregian beach near Noosa and Coolum Beach on the Sunshine Coast – see below for available packages and pricing!
Organica Day Spa Gift Vouchers Peregian Beach
Purchase a gift voucher for a special occasion, friend, work college, family member or partner visit us on line. You can just purchase an amount or a spa package or individual treatment.
Organica Skin Care on line store 
Purchase organica skin care on line for your self or a someone else> We have a large range of products to suite all skin types & conditions. Offering  anti-wrinkle, anti aging, acne, pore refining, oil balancing, pigmentation, calming sensitive skin, dry skin & mature skin products. 
Health Products on line store 
Purchase on line health products visit our store available only on line.
Health products for heart, blood, arthritis, stress, brain function, hormone balance, gut health, bone, teeth, cancer support, vitamins & minerals.
Good health naturally offer many products including Serra enzyme, probiotics, gastro enzyme, krill, serranol, healthy flow, blockbuster, astaxanthin, prostate plus, sam e plus, kidney rescue, liver balance, colon cleanse, digestive plus & more. 
Contact Organica Day Spa
Contact Organica for more information about our services and to book your appointment. Visit the day spa Peregian & Noosa residents recommend today, and leave feeling brand new at peregian beach.